The Walton family is a very wealthy American family, it's considered to be even the richest family of the world. It all started in the…

---
Walton family tree
The Walton family is a very wealthy American family, it's even considered to be the richest family of the world. It all started in the year 1962 when Sam Walton founded Walmart. Today, Walmart is a multinational retail corporation, employing more than 2 million people worldwide.
James Bud and Sam are referred to as the Walton brothers. Through their maternal grandfather they are related to Richard Vaughan, a Welsh bishop who helped translate the Bible into Welsh.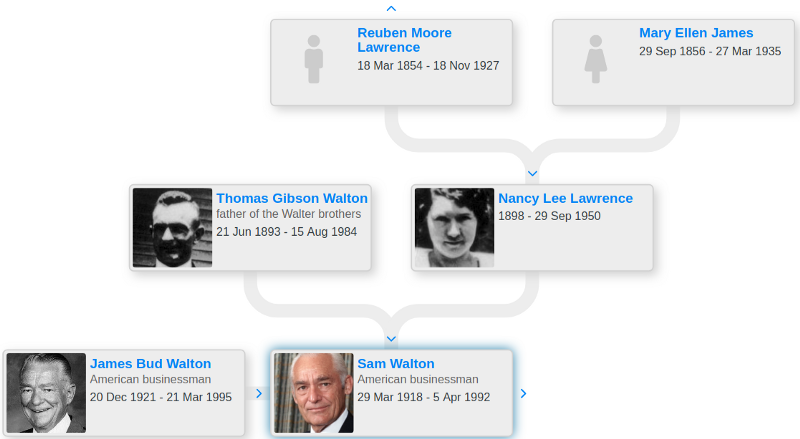 Let's delve into each of the brothers family trees:
James Bud Walton is younger brother. While attending flight training, James met and married Audrey; they have two daughters.
---
Sam Walton married Helen Robson, an arts advocate and philanthropist. They have 4 children: