Shinjiro Torii's Family Tree
---
Shinjiro Torii's Family Tree
1st Generation
Shinjiro Torii is the founder of Torii Shoten and set forth to introduce scotch to the Japanese. But was poorly received thus he adapted his methods and tried to appeal to the Japanese taste buds. In 1899, he began to manufacture and sell wine.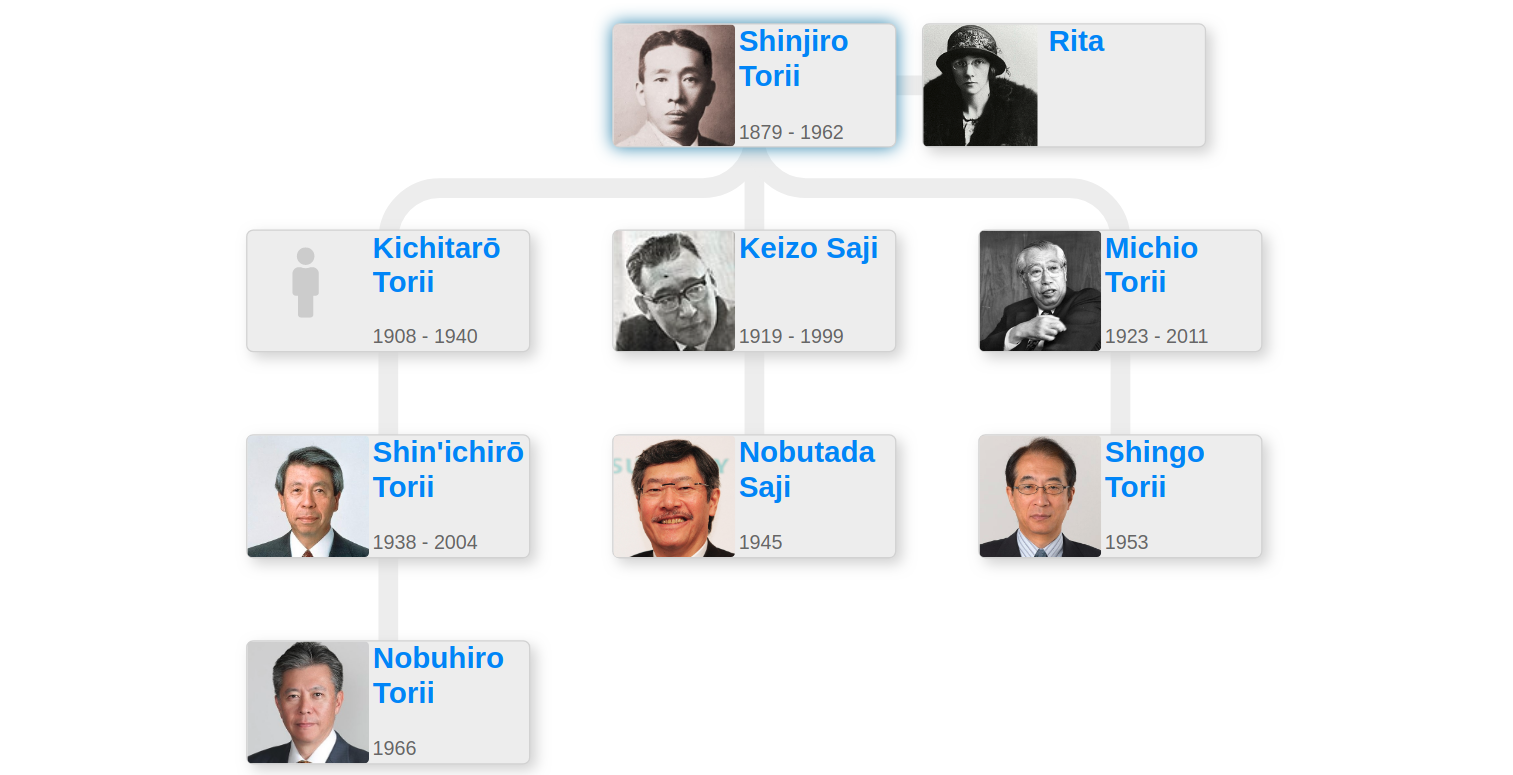 2nd Generation
Keizo Saji was the second president of and changed the business name from Kotobukiya Limited to Suntory Limited. He established the Suntory Museum of Art and started social outreach activities such as Hojukai, in 1921. He also launched the 'Save The Birds' campaign to promote global environmental conservation.
3rd Generation
Nobutada Saji becomes the 4th president and is the first person in the family line to hand over the reins to a non-family member. He bought over Beams from Jim Beam and Maker's Mark bourbon in 2014 for $16 billion. He also provided 8.8 billion yen from 2011 to 2013 to earthquake victims in Japan.
4th Generation
Nobuhiro Torii has been serving as the Director of Suntory Beverage & Food since 2014.