Family of the late Henry Kwee Hian Liong
The Kwee family is a Singaporean family which owns the Pontiac Land Group, a privately held luxury real estate developer and hotel chain based in Singapore. The four Kwee brothers Kwee Liong Keng, Kwee Liong Tek, Kwee Liong Seen and Kwee Liong Phing run the group.
Kwee brothers' family tree

Kwee Liong Keng
Kwee, Liong Keng was born on February 13, 1945 in Jakarta, Indonesia. Son of Hian Liong and Lang Sit (Kho) Kwee. He married Chua Lee Eng on March 21, 1970. Children: Tsui-Lin, Wei-Lin, Yi-Lin, Su Lin.
Possible photo of Su-Lin here.
Evan Kwee
Evan Kwee (born 1977) is the Vice President and Head of Design and Hospitality at the Pontiac Land Group, and the Vice Chairman and Director of Capella Hotel Group Asia. He is the only son of Kwee Liong Tek, Evan Kwee is the third-generation member of the real estate development company, Pontiac Land Group; along with his three sisters, Stephanie, Alison and Melissa Kwee.
Lwee Wei-Lin
Ms Lwee is the Senior Vice President of Hotels at the Pontiac Land Group, a leading real estate development and investment company with over half a century of expertise and experience in luxury property development. The Group has hospitality, office, retail, medical and residential developments spanning Singapore, New York, Sydney and Maldives. Wei-Lin is a member of the Workplace Safety and Health Council and is the Chair of the Hospitality and Entertainment Industries Committee. She is also the 2nd Vice-President of the Singapore Hotel Association. She is an International Advisory Board Member of the IE Business School, Spain. She is currently on the Sentosa-Harbourfront Precinct Steering Committee Advisory Group. Wei-Lin was a Director on the board of the Civil Service College from 2011- 2017. Wei-Lin completed her undergraduate degree at Brown University. She obtained her MBA at The Stanford Graduate School of Business. She is a 2013 Eisenhower South East Asia Regional Program Fellow. (Source)
---
Kwee Liong Seen
Kwee Liong Seen according to Leaks is the shareholder of Philean Capital Ltd together with his wife: Chin Wai Phin
They have three children:
Leland Kerfei Kwee
Ann Kerwen Kwee was born on October 6, 1987 in Los Angeles County, California
Philip Kerpan Kwee was born on December 1, 1988 in Los Angeles County.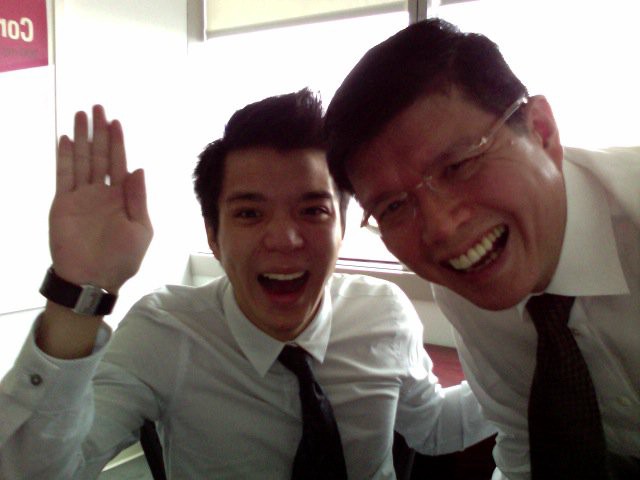 Philip Kerpan Kwee with his father FB
Full article on Wiki:
Family overview
Henry Kwee Hian Liong (郭贤良 in Chinese), father of the Kwee brothers, was a Chinese-Indonesian textile trader and real estate developer who migrated from Yuxi Town Fuqing City, Fujian Province, China, to Singapore in 1958.[2] He founded Kwee Inc. Pte Ltd in 1959 and the Pontiac Land Group (PLG) in 1961. Henry Kwee died in 1988.
Kwee Liong Keng is the eldest of the Kwee brothers and serves as the managing director of PLG. Kwee Liong Keng is married to Chua Lee Eng, from the Chua family that founded Cycle and Carriage. He also served as Singapore's Non-Resident Ambassador to the Republic of Poland, among other public service positions. Kwee Liong Tek is the chairman of the Group. Kwee Liong Seen and Kwee Liong Phing are both directors on the board. Both Kwee Liong Tek and Kwee Liong Seen went to college in California and are alumni of Berkeley's Haas School of Business.
Third generation of Kwees are represented by Evan Kwee, son of Kwee Liong Tek and maternal grandson of George Aratani. Evan Kwee is a director of Pontiac Land Group and the executive director of Capella Hotel Group, and is married to Claudia Sondakh. His older sister Melissa Kwee is a social activist and chief executive officer of the National Volunteer & Philanthropy Centre in Singapore. She is also a director on Pontiac Land Group.One of their cousins, Leland Kwee, is a director of Patina Hotels and Resorts, and investor.
Kwee Liong Keng's daughters Kwee Wei Lin and Kwee Su-Lin both hold senior positions at PLG.
According to Forbes, the Kwee family have a net worth of $5.8 billion, as of July 2019. The Kwee brothers reside in Singapore.The family support educational causes, arts and cultural causes, social causes and humanitarian causes.
Sources:
Further reading:
https://sg.asiatatler.com/events/capella-singapore-celebrates-its-10th-anniversary