Family tree of Vikram Sarabhai
---
Family tree of Vikram Sarabhai
Ambalal Sarabhai and Saraladevi had eight children; Mridula (1911–1974), Bharati (1912–1986), Suhrid (1913–1942), Leena (1915–2012), Gautam (1917–1995), Vikram (1919–1971), Geeta (1921–2011), Gira (1923-).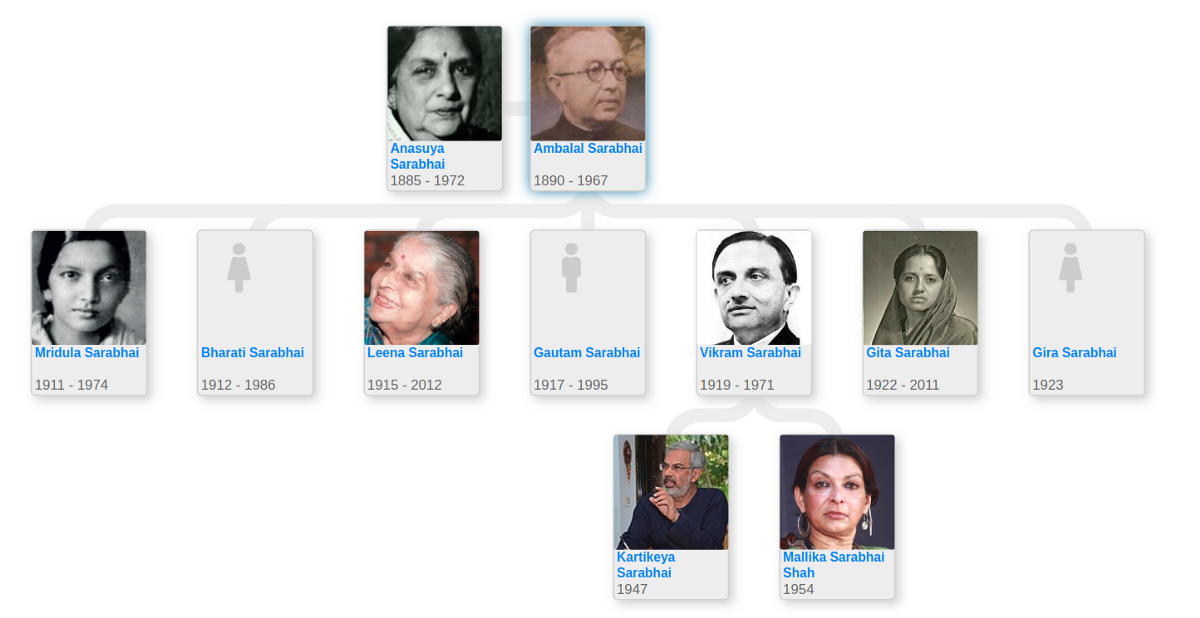 Vikram Sarabhai
Vikram Sarabhai married the classical dancer Mrinalini in 1942. The couple had two children. His daughter Mallika Sarabhai Shah gained prominence as an actress and activist, and his son Kartikeya Sarabhai too became an active person in science.
Gautam Sarabhai
Gautam was married to Kamalini. The couple has two daughters named Mana and Shyama.