Family tree of Natwarlal Harilal Bhagwati
Generation 1: Natwarlal Harilal Bhagwati

---
Family tree of Natwarlal Harilal Bhagwati
Generation 1: Natwarlal Harilal Bhagwati
Generation 2:
Prafullachandra Natwarlal Bhagwati
Jagdish Bhagwati
S.N. Bhagwati
Generation 3:
Anuradha Bhagvati
Pallavi Shroff
Generation 4:
Read more about the Shroff family:
Shweta Shroff Chopra
Shweta Shroff Chopra (*1981) is a Partner in the Firm's Competition Law Practice. Shweta has been involved in several high profile cartel cases and merger approvals. Her clients include prominent names such as Temasek, Reliance Retail, Flipkart, J.K. Group, Carlsberg India and Maruti Suzuki. (source)
Natashaa Shroff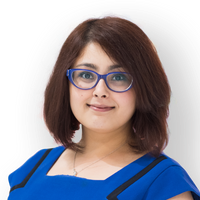 Natashaa Shroff (*1984) graduated from the University College London LL.B, College of Law LPC. She has advised large Indian and international corporate groups, private equity funds, public and private companies on a breadth of intricate domestic and cross border mergers and acquisition and investments as well as the full range of activities in different sectors. The companies include TV Today Networks, Walmart, Temasek, Blackstone, DuPont, Avantha Group, Vodafone, KKR, CPPIB and IDFC Alternatives. (source)
S.N. Bhagwati (17 Dec 1928 Ahmedabad–14 Dec 2013) has two daugthers:
Ketaki Bhagwati
Smt. Ketaki Bhagwati, 57 years, is an Independent Director of Axis Bank since 2016. Smt. Ketaki Bhagwati is a former Chief Investment Officer in the Financial Institutions Group at the International Finance Corporation (IFC), the private sector financing arm of the World Bank Group. She has over twenty four years of experience in private equity, M&A, debt & structured finance and distressed asset workouts across sectors in several regions including Asia, the Middle East & Africa.
Prior to IFC, Smt. Bhagwati worked at the Credit Rating Information Services of India (CRISIL) in Mumbai. Ms. Ketaki has a Bachelors of Arts from Wellesley College (USA) and a Master of Public Administration from the John F. Kennedy School of Government (Harvard University). She is currently a member of the Wellesley College Business Leadership Council and Golden Seeds, an early stage investment firm with a focus on women leaders. (Source)
Niyati Bhagwati
Niyati Bhagwati is a hematologist/oncologist at Bronson Battle Creek Cancer Center. During her leadership as the Director of the Cancer
Center at Lincoln Medical Center, they were awarded many certifications by the American College of Surgeons. The cancer program expanded and the number of patients grew exponentially since its inception in 2001. She has served as a Co-PI in several clinical trials ranging from Co-operative Group to Pharmaceutical and PI-initiated studies. She has an interest in minority, rural, and other underserved patient populations and their heavy burden of cancer. These populations remain underrepresented in clinical trials.
Education
Clinical Fellowship 1999, Hematology and Oncology, Montefiore Medical Center
Doctor of Medicine 1995, Internal Medicine, SUNY Health Science Center at Brooklyn
MBBS 1992, Medicine, Topiwala National Medical College.