Family tree of Mike Adenuga
Chief Michael Adeniyi Agbolade Ishola Adenuga Jr is a Nigerian billionaire businessman, and the third richest person in Africa. His company…

---
Family tree of Mike Adenuga
Chief Michael Adeniyi Agbolade Ishola Adenuga Jr is a Nigerian billionaire businessman, and the third richest person in Africa. His company Globacom is Nigeria's second-largest telecom operator, which has a presence in Ghana and Benin. He owns stakes in the Equitorial Trust Bank and the oil exploration firm Conoil. Forbes has estimated his net worth at $6.2 billion as of May 2021.
Spouse: Titi Joyce Adenuga
Children:
Paddy Adenuga
Bella Disu
Eniola Adenuga
Michael Babajide Adenuga
Adetutu Oyindamola Emilia
Abimbola Adenuga
Adetutu Oyindamola Emilia
Ms. Adetutu Oyindamola Emilia (first child & daughter of Mike Adenuga), sociology-graduate, Yoruba-movie addict, former executive board member (Conoil), concierge shopping expert, & Atlanta, Georgia-based fashion retailer. She loves cooking and a quiet life)
Tunde "Paddy" Abolade
Tunde "Paddy" Abolade is a group executive director at Adenuga's Globacom business and came close to purchasing Chevron's Netherlands business by himself.
Bella Disu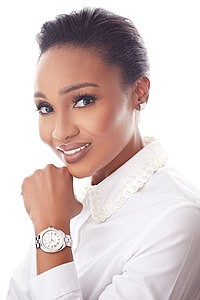 Belinda "Bella" Ajoke Olubunmi Disu (née Adenuga, born 29 May 1986) is a Nigerian businesswoman. She is Chairman, Board of Directors Abumet Nigeria Limited, Executive Vice Chairman of Globacom,and a non-executive director of Julius Berger Nigeria Plc.
In April 2010, she married Jameel Disu, a venture capitalist, and they have two children.
Read more: