Family tree of Dewan Bahadur A. M. Murugappa Chettiar
---
Family tree of Dewan Bahadur A. M. Murugappa Chettiar
First Generation/Founder
Dewan Bahadur A. M. Murugappa Chettiar
Second Generation:
Third Generation:
M M Muthiah (1930–1979)
M V Arunachalam (1929–1996)
M V Murugappan
M V Subbiah
M A Murugapan (1940–1995)
M A Alagappan
Fourth Generation:
M M Murugappan (Vice-chairman of Murugappa Group)
M M Venkatachalam (Chairman of Ambadi Enterprises)
M Muthaiah Venkatachalam (born 1958/59)
Fifth Generation:
Subramanian Venkatachalam
M Muthu Murugappan

Alternative tree
M Muthaiah Venkatachalam
Murugappa Muthiah Venkatachalam is a South Indian businessman who has been at the head of 5 different companies and is Non-Independent Non-Executive Chairman for Coromandel Engineering Co. Ltd., Chairman at Parry Enterprises India Ltd. and Chairman for Ambadi Enterprises Ltd. Mr. Venkatachalam is also on the board of 25 other companies.
In his past career he was President at Employers Federation of Southern India and Non-Executive Chairman at Parry Agro Industries Ltd.
Murugappa Muthiah Venkatachalam received an MBA and an undergraduate degree from George Washington University and an undergraduate degree from The University of Agricultural Sciences. (Source)
M. M. Murugappan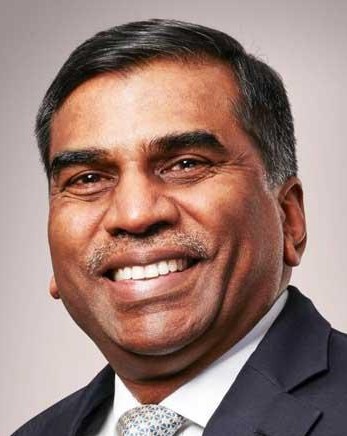 MM Murugappan is a fourth-generation member of the Murugappa family[1] and the Executive Chairman of the Murugappa Group Corporate Advisory Board since Feb 2018. He is Chairman of Tube Investments of India Ltd, Carborundum Universal Ltd and Coromandel International Ltd. He is a Trustee of the AMM Foundation and the Correspondent of the Murugappa Polytechnic College. He is also on the board of Mahindra & Mahindra Ltd, Cyient Ltd and IIT Madras-Research Park.
He has a Bachelor's in Chemical Engineering from the AC College of Technology, University of Madras, and a Master of Science Degree in Chemical Engineering from the University of Michigan, United States. He is a member of the American and Indian Institutes of Chemical Engineers, the Indian Ceramic Society and the Plastics and Rubber Institute. (Source: Wiki, 13.4.2021)