Robert Budi Hartono and Michael Bambang Hartono are Indonesian tobacco tycoons from Kudus. They founded one of Indonesia's largest tobacco campanies: Djarum.
Their full family tree can be found here:
They were the children of Oei Wie Gwan and Goei Tjoe Nio.
Robert Budi has three children.
Victor Hartono : president director of the Djarum Foundation. In 2014, he married Amelia Santoso, daughter of Benny Setiawan Santoso (an associate of Anthoni Salim).
Martin Hartono: he married Grace L. Katuari, the daughter of businessman Eddy William Katuari.
Armand Wahyudi Hartono (born 20 May 1975 in Semarang), Armand on Instagram, uploaded a photo not being ashamed to wear broken shoes while traveling. (Tribun)
Michaels children are unknown, however presumably the following (based on Company PDFs ownership)
Tessa Natalia Damayanti Hartono (source: Line.me)
Vanessa Ratnasari Hartono
Roberto Setiabudi Hartono, studied at the The University of Chicago — Booth School of Business (MBA; graduated 2013); The University of Kansas; Computer Science; currently working at PolyTron.
Stefanus Wijaya Hartono, coffee-lover, his instagram is full of pictures of Coffee, recently he started getting intrested in Art such as Mandelas @steelkingtiger
Further mentioned are:
Alicia Katrina Hartono, passionate singer studies Industrial Engineering at the Northwestern University, Illinois (2020–2025), she graduated from Jakarta Intercultural School in 2020.
Jacqueline Chiara Hartono
Marco Krisna Hartono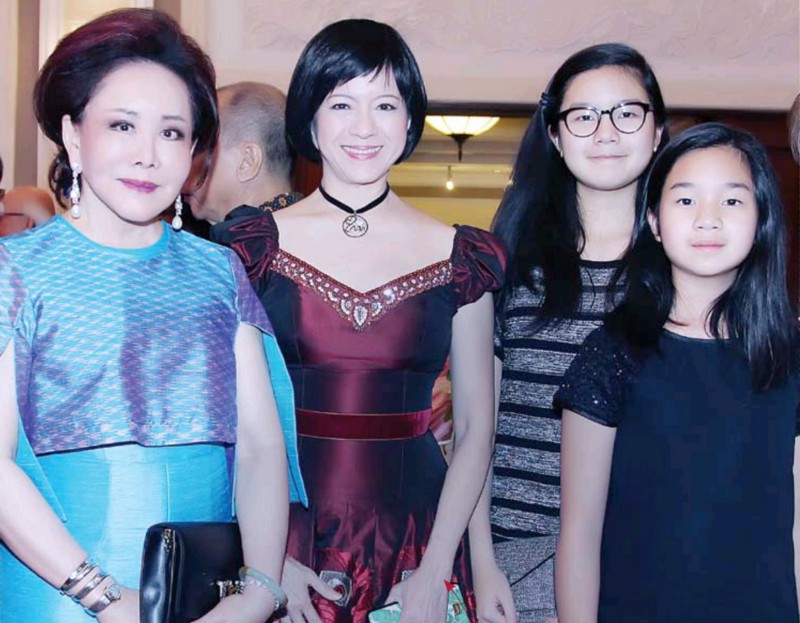 ---
Michael Hartono and Shannon Hartono, Vice President — Time International, are Jakarta socialites are part of the Hartono family according to Tribunnews. However Michael does not follow other family members on IG, and their lifestyle does not quite reflect their wealth. They have two children: Matthew Nat
hanael Hartono (born May 26th, 2004) (Source)
Which are actually Budi Hartono's children:
Quoting from Budi Hartono, he did not have a daughter as mentioned, so it might be Michael's daughter, but there is no proof of it. Budi Hartono seems to have many children, but only his three sons are confirmed to be his children.
Robert Hartono's family tree:
Hartono family photo